The Florist Supply Shop is an innovative approach to florist supplies. 
We offer a complete collection of online wholesale floral supplies including elegant wrapping, carry-out, pick, and utility products. These items effortlessly promote the concept of affordable luxury and drive impulse purchases at the store level through the powers of convenience and messaging. 
Say it with a Pick
Add personality and decorate your store or any floral arrangement with the right amount of flair, using the perfect finishing touch for all seasons and occasions.
Shop All →
How to Multi Wrap
Elevate the presentation of your floral arrangements, ideal for special occasions or just because moments, and create something previously unimagined.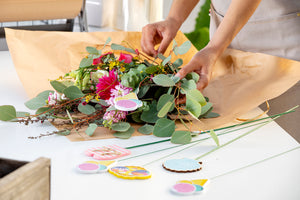 A new approach to florist supplies.
Breathe life into your creations and turn floral shopping into a seamless and unforgettably beautiful experience.
Shop Supplies →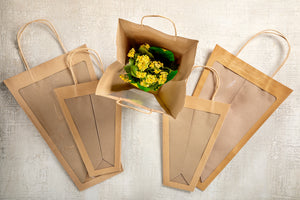 Innovative, uncomplicated, and budget-friendly solutions.
Discover the essentials, improve your store's efficiency, minimize waste, and elevate the presentation of all your products.
Shop Solutions →
Purchasing wraps for my bouquets has never been easier! The Florist Shop's design and quality never disappoints.
Sandra Levy, The Daily Flower Co.
I would recommend this online shop to anyone in the industry looking to buy amazing quality products at a low price.
Daniel Preval
The Florist Shop has incredible customer service which is great for a small business like mine!
Megan Hudson